What You Need to Know About TNT Appointments
Thank you for making an appointment with Total Nutrition and Therapeutics! To prepare for your visit with us, please find your appointment type below and follow all of the accompanying instructions. If you have any questions, you are welcome to call our office at 352-259-5190.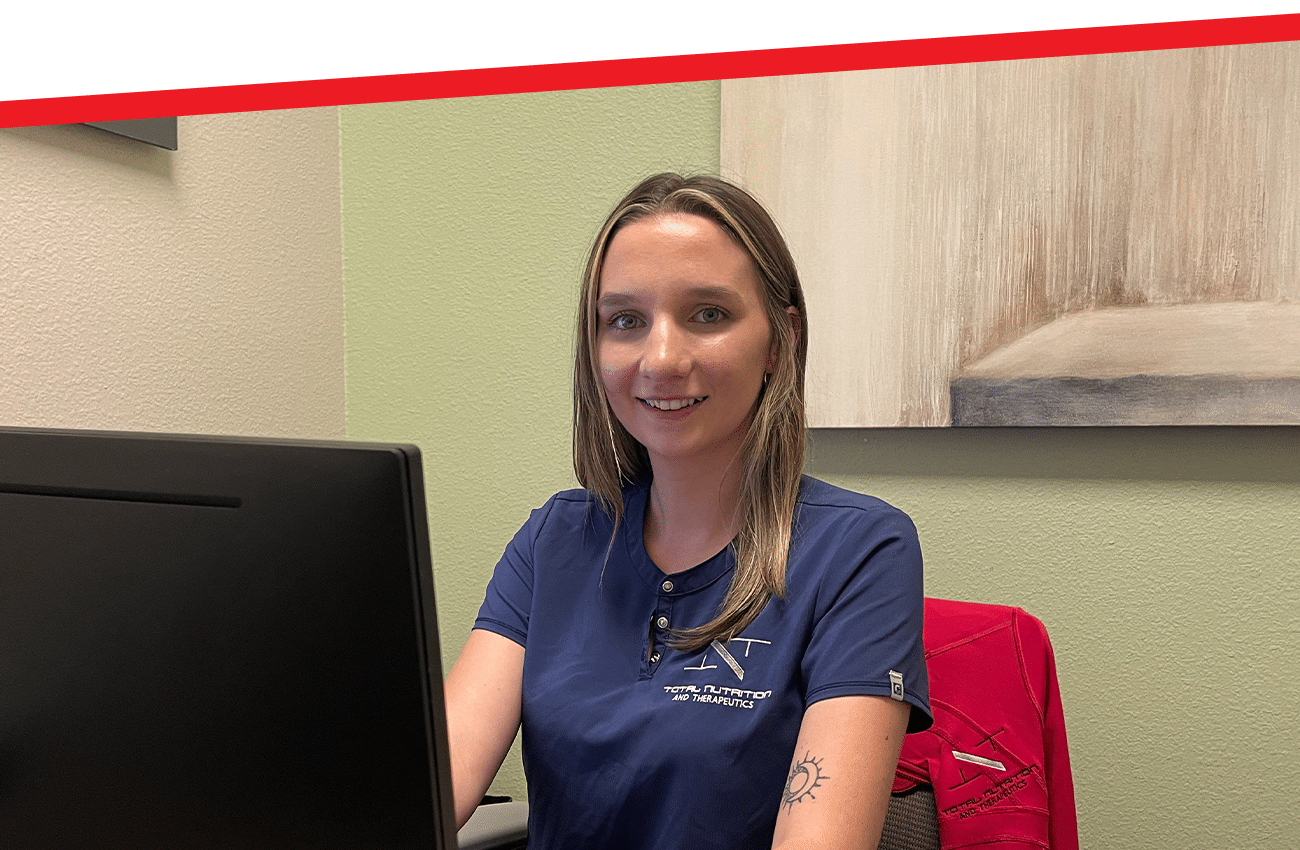 Cancellation Policy
If you need to cancel or reschedule your appointment for any reason, please contact us straight away. We appreciate as much advance notice as possible. Note that a cancellation fee will apply if you cancel your appointment within 24 hours or miss your appointment.
General Information
Do you want to improve your overall health & wellness, increase your athletic performance, cure a hangover, speed up your illness recovery, or reduce your allergies? TNT offers IV therapy solutions for all of that and more, including:
Things to Know Before Your Appointment
Prescription Refills
We are happy to provide prescription refills with advance notice. Because most of the products we order are compounded (in other words, specially formulated), we ask that you submit your request NO LATER than two weeks before you will need it filled.
For the most reliable refill process, it's best to let us know as soon as you reach the last refill on your current bottle. That way, we will have 30–60 days to fulfill your request, depending on your script.
Please call our office or email us at [email protected] to discuss prescription refills.
Your Partners in Health
Please contact our office via phone or email at (352) 259-5190 or [email protected] with any questions or concerns. We appreciate your courtesy and look forward to seeing you!
Contact Us
"*" indicates required fields