Total Nutrition & Therapeutics
Class Information
Learn at Your Own Pace
Our clients start with learning foundational wellness tools and information, progressing on to more advanced concepts over time. Our classes begin with learning key foundational nutritional and wellness tools that will create a solid foundation for years of looking, feeling, and functioning well. These concepts are then applied as you move on to the second and third levels of classes.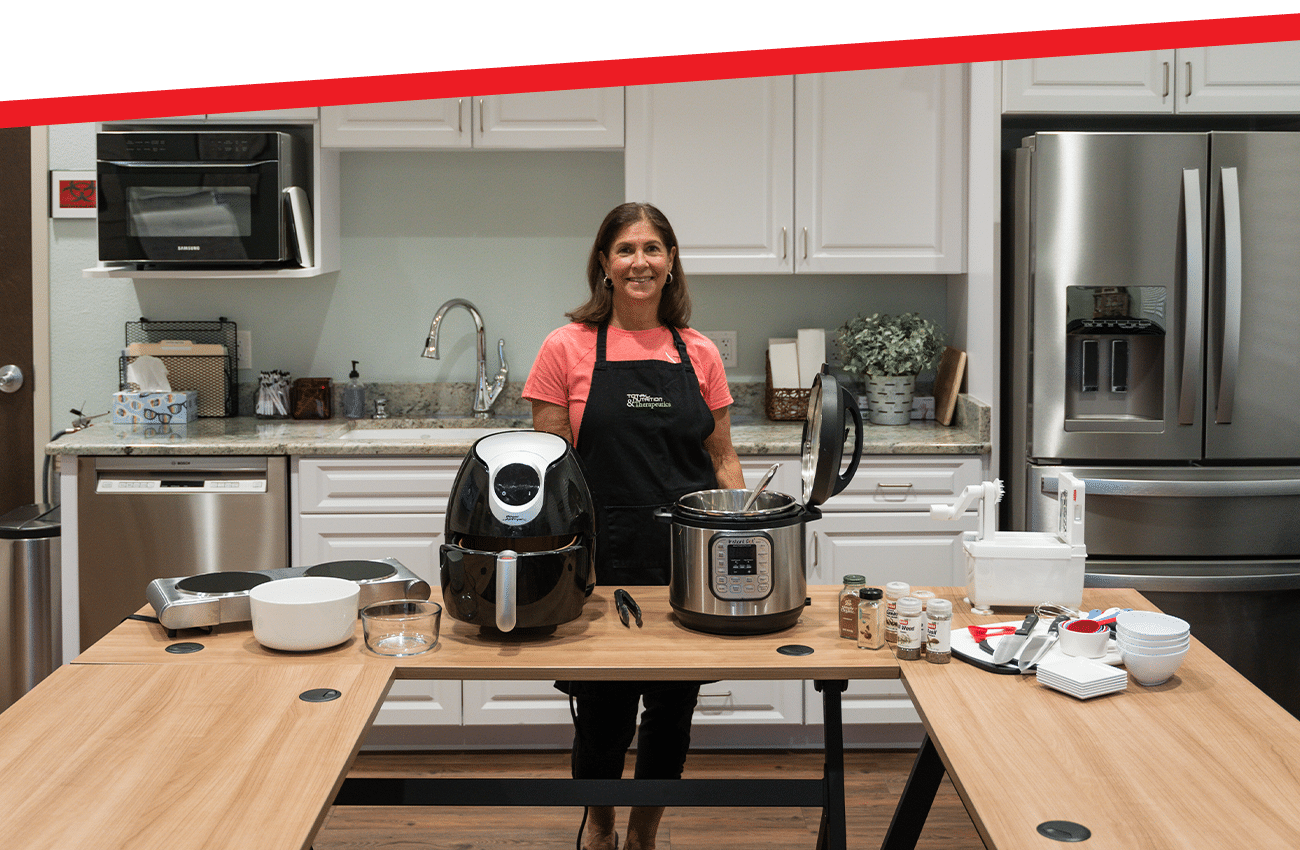 Classes Offered
Each level builds on the concepts learned in the previous. Your coaches at TNT will give you guidance along your journey and often will recommend that many are repeated as your learning and life changes. We offer many of these classes in a variety of ways: many on-site and others by webinars, web portal, and at-home. Get ready for learning that leads to a life of wellness!
Orientation
Meal Prep 101
Foundational WWH of eating
Foundational Shopping
Understanding your labs
What is functional medicine (webinar)
Healthy Weight
Heal your gut
Grab and go
Understanding your Body Composition analysis
Movement is medicine
Healing WWH of eating
Healing Shopping
All about protein
All about supplements
Protecting your heart
Immune Essentials
Stress, Hormones, and Health
Juicing/ Blending
Knowing your mineral status
Webinar- Controlling Sugar
The Why and How of Detox
Group Visit- Understanding labs and MNT testing
Experiential Learning Classes:

Instapot
Air Fryer
Protein Powder – Which is best for you?
Maintenance/ Sustainability WWH of eating
Shopping for long term success- Thrive Market, Butcher Box, local markets
Xymogen Tour
Control Sugar, Control Everything
Advanced Cardiovascular
Understanding Your Toxic Burden
Shopping to satisfy your palate- Fresh Market
Fun in the Kitchen
See What Our Clients Are Saying About Our Classes
I never knew how toxins attach themselves to fat cells. And the importance to separate them. Plus how to separate them.
I had no idea if I was mineral deficient or not. I decided to take this class and was amazed at how I was deficient in some but not in others.
Breaking down the different labs and explaining the importance of testing made it easier to understand. Lori spent time going over not only why we test the blood but what the results mean.
I think this is an excellent class. I learned so much in regards to what type of supplements I need to take and why I need to take them. Katie made it much easier to understand.
Katie took the time to break down my labs to help me better understand what they meant. She then shared with me what supplements would help me based on my labs. Very informative.
Angela clarified what low glycemic foods are and the need to pair with a protein. Good discussion afterwards as well.
I so enjoyed this month's VIP class. Thank you for sharing your journey with us Lori. The information you shared on Breast Cancer was very beneficial to me.
Your Partners in Health
Clients participating in our programs gain access to classes as part of their curriculum, but we offer many classes that can be taken ala carte or as an add on to foundational or maintenance programs as well.
Contact our office to schedule an appointment and discuss which classes are best for you!
Contact Us
"*" indicates required fields