Total Nutrition and Therapeutics
Low-Level Light Therapy
Your Solution to Hair Loss
There are many reasons why one loses hair. Some reasons can include heredity; medications; chemical processing; diet; post-partum changes; and hormonal changes.
Low Level Laser Therapy is one of the most advanced hair loss treatments available that can help men and women who are suffering from hair loss achieve fuller and thicker hair. Using what's referred to as a "soft" laser, Low Level Laser Therapy works to stabilize further hair loss in up to 90% of patients, and typically stimulates hair re-growth in approximately 50% of male and female patients.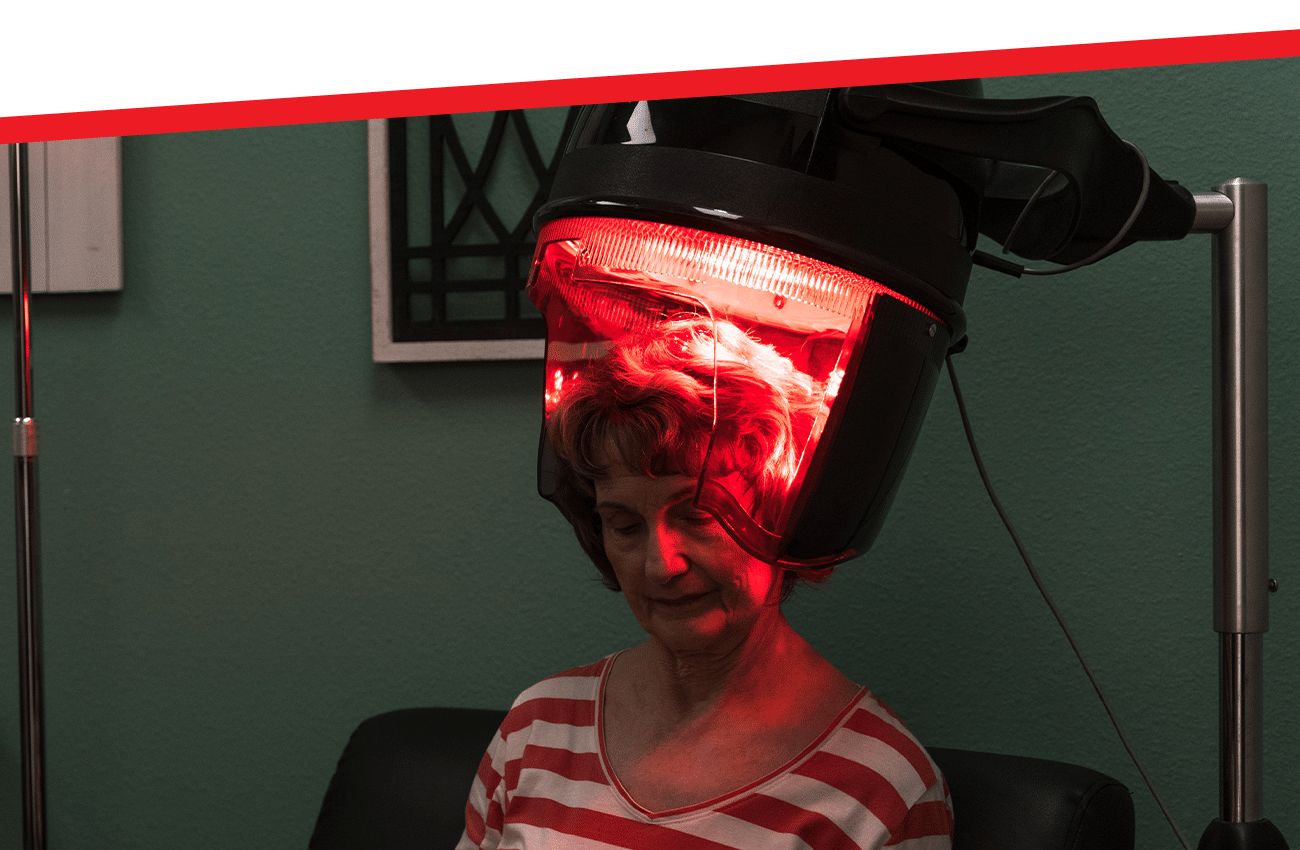 Typical Uses for Low Level Light Therapy
Originally developed in Central Europe, Low Level Laser Therapy is a non-surgical treatment that applies infrared light therapy to a person's scalp to stimulate his or her hair growth. Unlike other cosmetic and medical lasers, Low Level Laser Therapy is referred to as a "cold" or "soft" laser because of its lack of a thermal component. Low Level Light Therapy is a gentle an natural treatment that is effective. LLT is a holistic, completely natural treatment that uses single wavelengths of natural light to stimulate cells underneath the skin, correcting many skin and hair conditions plagued by men and women.
Low Level Laser Therapy is also one of the methods that can be used especially for women. In the past, products such as ROGAINE® was among the few medical treatments available to treat female/male pattern hair loss. Now, with today's advancements in technology, Low Level Laser Therapy makes an excellent option for any patient who wishes to restore their hair volume.
Low Level Light Therapy can treat hair loss that occurs from: