Total Nutrition and Therapeutics
Sexual Health
Achieving Optimal Health and Sexual Wellness
Sexual health is an integral part of achieving your best health. Having a healthy sex life is often overlooked as part of a wellness plan. However, for both men and women, when there is a disruption in this area, it can create unnecessary stress on relationships and interfere in your ability to reach your optimal level of health.
Whether a hormone imbalance, a circulatory problem reducing blood flow to those vital organs, difficulty obtaining or maintaining an erection, anorgasmia or significant difficulty in obtaining orgasm, or a history of sexual assault or trauma, our TNT team is here to help. Our goal is to provide a no-judgment zone for individuals and/or couples to openly discuss their current situation. We will begin a thorough workup to determine the underlying root cause for the dysfunction and help individuals and couples repair, heal, and gain vitality in this area of their life.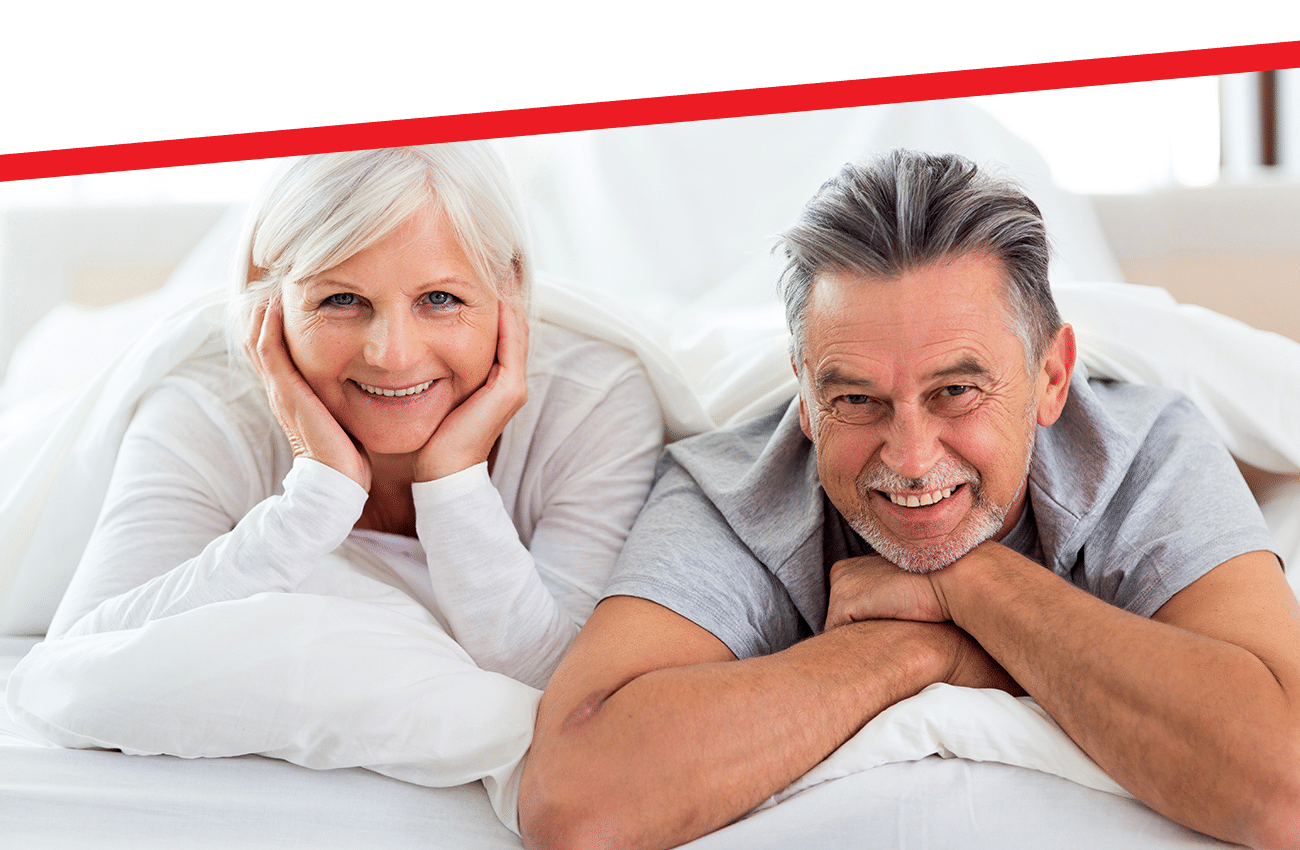 TNT Can Help
There are many therapeutic modalities available specific to the root cause. The experienced professionals at Total Nutrition and Therapeutics can help identify that cause and develop a targeted, individualized approach to solving the issue. With this outlook, each client has the potential to feel confident and regain their best sexual health.
Services We Offer For Women's Sexual Health
As a woman, do you have a low sex drive? Difficulty reaching orgasm? Luckily, Total Nutrition and Therapeutics can help. We'll talk about your specific needs as a woman, how we can help, and take you through every step of the process. Some of the services we specifically offer to women include our shockwave therapy, O-Shot®, Pelvic Floor Therapy, and Acoustic Wave Therapy.
These are just some of the strategies we can explore to help you feel more connected and confident in your body. The experienced therapists and health professionals are excited to meet you and help you reconnect with your sexual wellness.
Services We Offer For Men's Sexual Health
If you're a man in need of help maintaining or obtaining an erection, have been affected by prostate cancer or surgery, or just desire better sexual performance, we have solutions for you. These are just some of the strategies we offer to help men feel more confident. Total Nutrition and Therapeutics' experienced health professionals will develop an individualized strategy for your specific needs.
Shockwave therapy is a breakthrough solution for men seeking better erections and optimal sexual performance. This therapy is a series of simple in-office procedures that are completely noninvasive, drug-free, and surgery-free. Some individuals even see enhanced erectile function within hours of their first treatment!
The Priapus Shot® (also known as the P-Shot) is a procedure designed to deliver lasting improvements in sexual performance to men, especially those who have lost function due to an enlarged prostate, prostate cancer, the after-effects of surgery, drug side effects, and other conditions such as diabetes.
Other Sexual Wellness Services and Programs
Whether you're a man or a woman, these strategies to repair and revitalize your sexual health might be for you.
If you think you can, you can. If you think you can't, you can't. If you don't have the mindset that living well can happen, then it won't. Often, what has happened to us in our past affects how we view our health in the present. Our mindset coach helps with shifting how you look at things and overcoming obstacles and challenges that might stand in your way.
Our clinic looks at hormones and hormone balance as part of the whole, and we help rebalance those hormones so you feel your best. All hormones in the body need to be in homeostasis and balance. We use coaching and counseling to help both men and women determine if treatment is advisable to rebalance hormones and if it's necessary.
Schedule Your Consultation in The Villages, FL
Talking about sexual health can feel a little awkward, but it's important to be able to talk openly about your struggles with a health professional. We will help you reconnect with your body, improve your sexual wellness, and get you feeling your best! Give us a call at (352) 259-5190 to schedule a consultation with us or fill out our online contact form below and someone will reach out to you!
Total Nutrition and Therapeutics provides comprehensive nutrition and wellness counseling and services to The Villages, Lady Lakes, and Leesburg, FL areas. Contact us today to learn more about how you can look better and feel better.
Contact Us
"*" indicates required fields