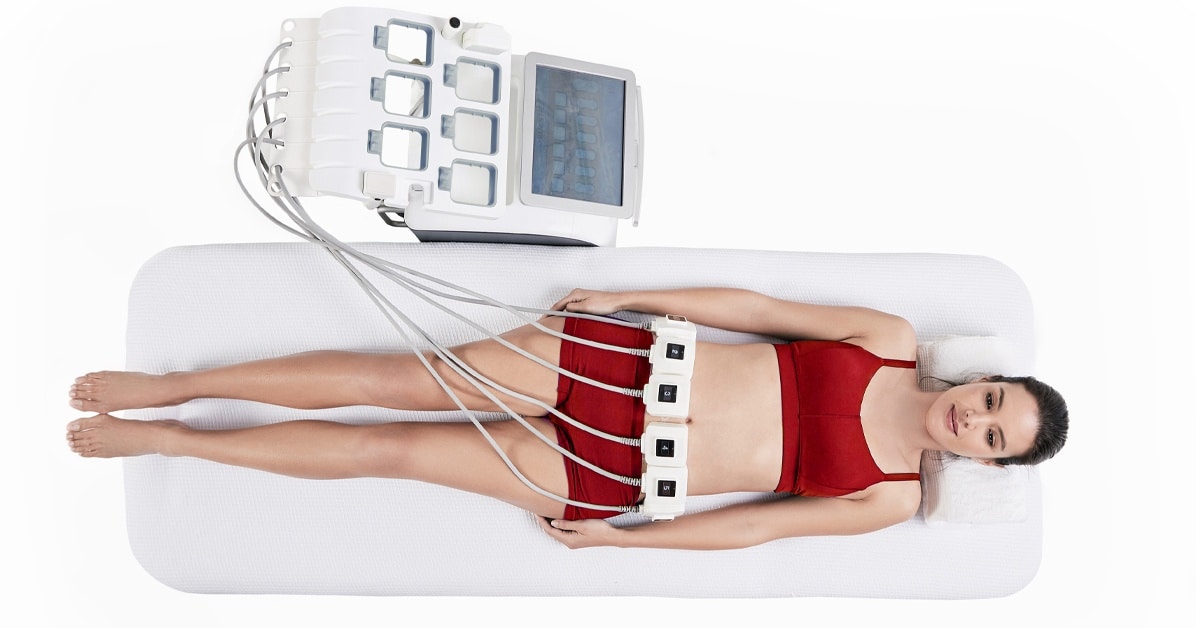 truSculpt iD is a revolutionary treatment for weight loss
At Total Nutrition and Therapeutics, we're known for using the latest research and technology to create new ways to improve health. More specifically, we use health solutions that bring results without unnecessary harm, like invasive procedures and pills that batter the body's most important organs and functioning. 
Today we'd like to talk about truSculpt iD, a revolutionary mechanism for shedding body fat and getting people in shape. This non-surgical, body-sculpting treatment allows you to personalize your body in as little as 15 minutes. 
What is truSculpt iD?
truSculpt iD uses innovative Monopolar RF technology to selectively target fat and therapeutically heat it – until fat cells are eliminated and pass through the body naturally. An average of 24% fat reduction can be expected from just one treatment. 
truSculpt allows you to achieve the body of your dreams with a non-invasive, effective treatment. This technology eliminates stubborn body fat around the stomach and hindquarters. 
Best of all, it's completely safe, clinically proven to reduce fat, and requires just one 15-30 minute treatment to see results.
How is truSculpt better than diet pills and surgeries?
truSculpt iD was created simply because people need a safer, more reliable option for getting into shape. Technology is improving at an exponential rate, and there's no reason we shouldn't harness those improvements to create a better method for giving people the body they want, without putting themselves through hell to get it. 
truSculpt trumps ancient methods of reducing fat
Diet pills are nothing short of dangerous. Their first iterations were highly addictive and potentially deadly. Today, diet pills are sold as supplements, which is a sneaky way for sellers to avoid going through FDA approval. This makes them even more dangerous as their effects can be totally unknown. 
A little more recently, medical professionals discovered gastric bypass surgery. In short, this procedure removes fat from the body by making changes to the stomach so that patients can no longer hold as much food in their stomachs. While effective, this procedure is very invasive and requires immense lifestyle changes both before and after the procedure. 
Exercise is great for your health, but life's constant hassles and worries make it difficult to be consistent. Furthermore, there are many of you out there for whom exercise, or a wide range of exercise, are physically impossible due to health issues, disabilities, and more. 
truSculpt iD, on the other hand, requires only fifteen minutes of your day. Better yet, unlike the ancient methods described above, practically anyone can use truSculpt, regardless of their current health issues or age. 
Where can I sign up for truSculpt iD?
Now that you better understand the overwhelming benefits of truSculpt's revolutionary method in reducing fat and bringing people the body of their dreams, let's talk about how you can become a candidate today. 
The first step is to fill out our online form. You can find it at the bottom of the truSculpt page on the Total Nutrition & Therapeutics website. Next, you will schedule a free consultation, during which we will go over any questions and concerns you might have about the procedure. After that, you will receive your treatment – and that's it! Typically, only one treatment is needed for you to see the results you've been looking for. 
You may have questions about the treatment. For example, you might be wondering what it feels like? The treatment itself is quite comfortable, akin to a hot stone massage. Regardless, any questions you may have can be found on the truSculpt page, where at the bottom, we have a list of FAQs. Additionally, you will be able to ask all the questions you want during your free consultation. 
---
Contact Total Nutrition and Therapeutics for more information about truSculpt iD and how it can get you the body you want today. 
Are you tired of ineffective treatments for weight gain? truSculpt iD at Total Nutrition and Therapeutics is designed to eliminate pesky body fat with just one 15-30 minute treatment. Visit our website to find out more about how truSculpt can bring you the body of your dreams, and sign up today!