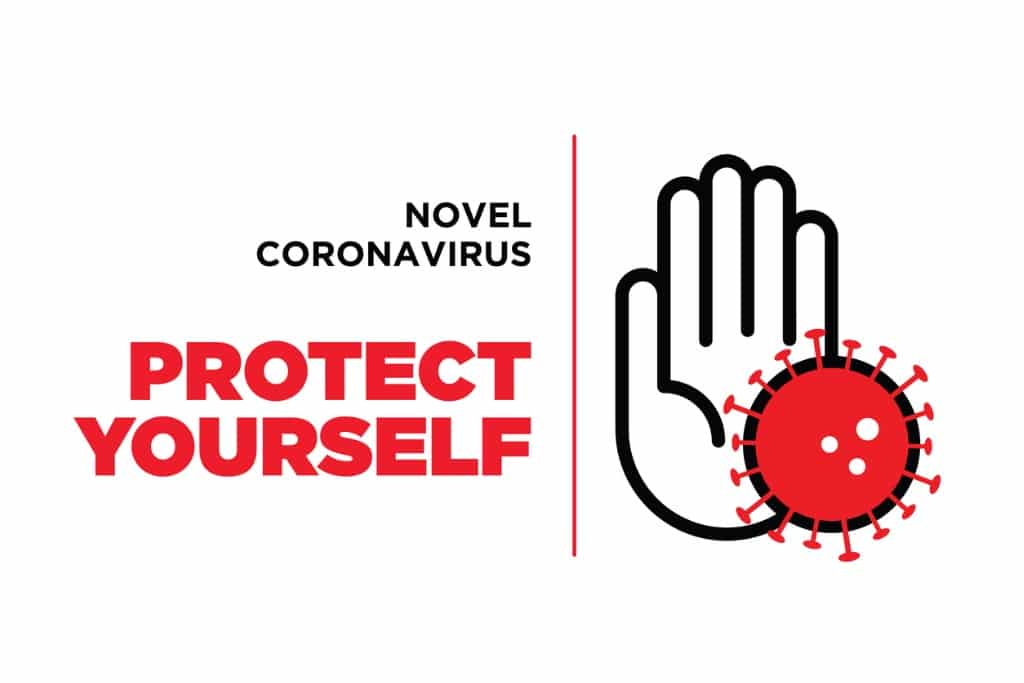 COVID 19 – Prevention, Care, and Treatment
As your trusted medical expert in Functional Medicine, I am obligated to stay informed and to closely monitor developments in healthcare. The health of our team and our patients remains paramount to me, now, just as it always has.
What we now know about COVID-19 is that we can not only prevent it, we can prepare our bodies, and we can treat COVID-19.
A recent publication from The Association of American Physicians and Surgeons titled, A Guide to Home-Based COVID Treatment is a plan, developed by doctors, intended to empower us to look at the virus through a different lens. The publication focuses on early home-based medical treatment, under the advisement of a medical provider, to reduce the risk of hospitalization.
When addressing prevention, treatment, and healing we must first look at our natural defense mechanisms-our immune system, 70-80% of which is housed in our gut. If we are not cultivating positive gut health we are suppressing our immune system's ability to protects us.
I have good news! You are in control of your health! In developing a lifestyle of wellness using our 5 Foundations of Wellness you are making the investments and taking the steps necessary to protect your immune system and overall health.
Let's focus on how we use these Foundations to promote gut, immune, and overall health:
Detoxification – by reducing your intake of inflammatory foods, decreasing your toxic burden, and using supplementation and food to support your body's natural process of offloading you are creating a lifestyle of detoxification.
Nutrition­ – the food we eat can either be the most powerful form of medicine or the slowest form of poison. We use whole foods and hydration to nourish ourselves, promote healing, prevent disease, and encourage longevity.
Movement – food is the most abused anxiety drug, exercise is the most under-utilized antidepressant. While we each need different types of exercise, we all need at least 30 minutes of consecutive movement a day. Exercise supports detoxification, promotes immune health, increases metabolism, reduces stress, improves sleep, and more.
Hormone Balance – our principles of reducing inflammation, uncovering and eliminating food intolerances, using nutrition, hydration, high-quality supplementation, and education, alongside in-depth testing to find balance and build resilience.
Mindset­ – stress is inevitable, we must develop the mental capacity for resilience. The first step in cultivating a mindset of resilience is keeping the promises we make to ourselves. Dedicating even 3 minutes a day to focus on self-care can make a huge impact on our lives. Without mental resilience, we cannot build physical resilience.
In unison with our Foundations of Wellness we can protect ourselves through:
Following a food-first approach to health and healing. Increasing our intake of vegetables and fruits, and avoiding sugar and processed foods which weaken your immune system
Supporting our gut/immune health with a diverse variety of whole foods and high-quality, pharmaceutical-grade supplementations.
Frequent, thorough hand washing with warm, soapy water, and friction
Wearing masks when appropriate
Protecting your sleep through routine, darkness, temperature control, and getting enough rest for your body
Staying active, at least 30 minutes of physical activity a day
Getting plenty of sunlight to promote the natural production of vitamin D and to support our circadian rhythm
Practicing gratitude, promoting positive mental health, and seeking out support as needed
If you contract COVID-19 you should consult a medical provider immediately, as we now know early treatment is critical. Begin keeping a journal of symptoms from the onset.
Because COVID-19 test results can be timely, working with a practitioner who is open to treating you based on symptoms, and then determining if testing is appropriate, is imperative. Continue to monitor your symptoms with your medical provider and see emergency treatment only when necessary.
To learn more about the specific medications, supplementations, and treatment protocols, download a copy of the full publication here.
As we reflect on the time since we began to understand that COVID-19 would forever impact our lives we must consider how the stress of a global pandemic is impacting our health and work to build both mental and physical resilience.
I continue to closely monitor developments as well as the guidelines set forth by the CDC and the Florida State Department of Health and provide updates for you all via email, social media, and our website.
My hope is that the information shared here today provides inspiration for each of you to take the necessary steps to take control of your health, as well as hope and clarity around the possibilities for treatment of the COVID-19.
My goal is for our team to continue to provide a safe, supportive, communal environment within our clinic while providing the superior care our patients deserve.
Please do not hesitate to reach out to us, [email protected], if you have any questions, would like to schedule an appointment, need to order supplements, or if there is anything we can do to support you on your wellness journey.
Yours In Health,
Lori Esarey, APRN
Founder and Lead Practitioner
Total Nutrition and Therapeutics
Please join me and my fellow Nurse Practitioner, Kelly Engelmann, owner of Enhanced Wellness Living, for an informative live webinar Friday (August 20th) on COVID 19 – Prevention, Care, and Treatment.