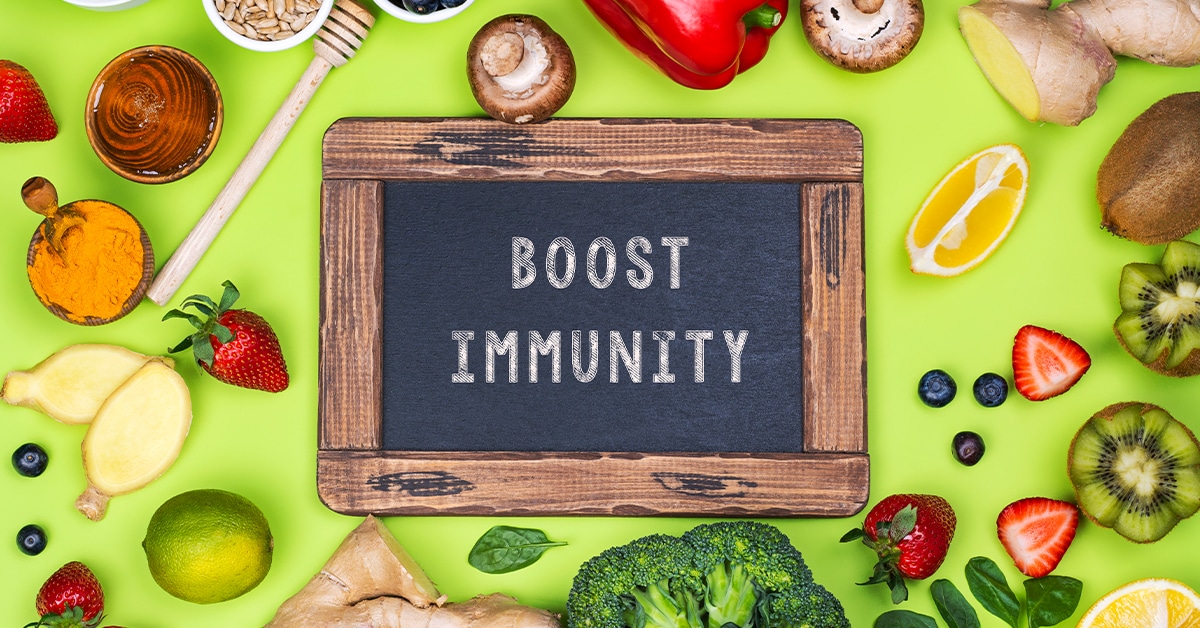 A Letter From Lori Esarey & TNT's Immune Support Bundles
To our valued clients,
My first letter to you, our clients, regarding the COVID-19/Corona Virus was sent in March of 2020. I was so hopeful that this volatile and every changing virus would have run its course by now. Unfortunately, this is not the case, and COVID-19 is still playing havoc in communities around the country.
Since my first email and ever since, our goal at TNT has been to focus every effort on being part of the solution not the problem. These efforts and decisions have not always been popular but necessary to promote the safety of our team and clients and made to the best of our ability despite much conflicting data and reports.
We desire to continually support our clients and community and provide accessible care safely and effectively, and to offer science-based advice on how to build and maintain your immune system. Here are some very important updates about supporting your immune system and TNT clinic updates:
1. PROTECT YOUR IMMUNE SYSTEM:
Much like other disease states, COVID will be part of our future. Therefore, it is imperative to take a proactive approach with your health – just as you would for a diagnosis of cancer, diabetes, hypertension or any other. It is critical to protect and support your immune system to be able to withstand immune insults such as viruses and bacteria infections and to bounce back after those insults – Immune Resilience
Important Immune Essentials:
Eat healthy
Practice gratitude
Get enough restful sleep
Move your body daily
Drink plenty of water
Get outside
Mitigate stress
Find joy
Supplementation with immune support
2. ABOUT YOUR TNT VISITS:
As the owner of Total Nutrition and Therapeutics I also want to be proactive by preserving the health and safety of our team and our clients. Effective immediately, TNT will be converting most provider appointments back to telemedicine/zoom conferencing. We have been doing zoom appointments regularly over the past year so many of you are very familiar with this type of appointment. I assure you, that you will continue to receive the utmost experience and care that you have grown accustomed to at TNT. In fact, many of our clients lately have preferred zoom appointments due to being in the safety and security of their own home, while receiving 1to1 provider attention, with no distractions or the need to drive into the clinic. If you have not zoomed in the past, my team will walk you through the simple instructions. If you do not have a computer, you are welcome to come into TNT and use our private video library for your zoom appointment.
Also, if you are awaiting a zoom link please verify 24 hours before your appointment or class that you have received the email with the zoom link. The link will be coming from [email protected]. If you have not received it please check your spam folder first and if not there please contact our office at 352-259-5190 or [email protected].
3. ABOUT YOUR TNT EDUCATIONAL CLASSES:
Our classes continue to be offered live, webinar, or via your portal. When live, our class size is small allowing proper safe distancing. Many of our clients have enjoyed taking our classes from home and we invite you to join one soon to experience what our other clients are loving. When you see a class on the calendar that you wish to take, send us a message at [email protected] and let us know you wish to be enrolled. Each Friday we also send out via email the upcoming week's classes along with other pertinent information. Prior to the class you will receive a zoom link as well as an email with any supportive information you will need to open and print out to have accessible if you wish to take notes on. If you have not received a zoom link for a class 24 hours before the class, please check your spam folder. If you still do not see it, please send an email to [email protected]
4. ABOUT YOUR IMMUNE SUPPORT AND OTHER SUPPLEMENTS:
First, I mentioned above the importance of immune support supplements during this time. TNT prides itself with offering medical/pharmaceutical grade supplements that I have personally chosen to offer at the clinic. I have attached a PDF document indicating the "Core 4" Immune Essentials as well as the Exposure Defenders I personally take to ensure my immune system is functioning at top function and those that have proven efficacy. If you are interested in purchasing these supplements, please follow the instructions below.
In an effort to improve the safety and accuracy of getting your supplement orders filled and the time and process of your pick up we ask that all order requests be sent to [email protected] and our team be given 24 hours to complete your order. When submitting an order, the following is needed in your email:
a.     Brand of product                                   e. Number of bottles
b.     Name of product                                   f.  Preferred day and time of pick up
c.     Preferred size of bottle                         g. Who will be picking up if other than you?
Additionally, to reduce the cost of credit card transactions, you must present your card at the time of pick up.
Please be aware that many medical/pharmaceutical grade supplements are beginning to sell out and go on backorder, and we are working on your behalf to secure the products we think we may need. Some are very limited quantities, so please don't delay in ordering a supplement or product you need for you or your family.
As I close this letter to you, our valued TNT clients, I ask for your continued prayer for TNT and all medical providers, practices, and institutions. With increasing impact and number of cases/exposures come great demand for medical services with often less people to meet those demands. Do not mistake our sometimes delayed responsiveness for a lack of caring or concern for your needs. We have found ourselves having to prioritize urgency of concerns, with less resources, but remain committed to our mission of serving with excellence. Thank you for your patience, understanding, grace, and your prayers. We are grateful for the opportunity to be your wellness experts and guide you through this unprecedented time.
I urge you to stay the course in your journey to wellness. Reevaluate your plan to live well, stay true to your wellness goals, take your supplements, find time for self-care, and stay in touch with your loved ones and us. Together we will weather this storm.
Sincerely,
Lori Esarey, APRN and Your TNT Team
CHECKOUT TNT'S IMMUNE SUPPORT BUNDLES
Want to know what the TNT Providers and Team use to protect and defend their immune system? Here are the core immune products for this season:
Daily Immune Support Bundle – 20% off! 
Potent Vitamin C Powder – a potent antioxidant to improve your body's defense
NAC – an amino acid powerful for its immune defense
Vit D Complete 10,000 – a powerful immune modulator for better absorption
Zinc – an essential mineral well know to shorten the course and intensity of infection
Exposure Defense Bundle – 15% off!
these 3 products are intended to take to onboard your body when you have been exposed to an infection, virus or bacteria, and are a short term hit it and get it gone. These are to be taken with your Daily Immune Support supplements.
Immune Defense – supports strong antioxidants that support the body's defense against seasonal immunity challenges
Viral Defense – supports the body's defense against viral immunity challenges
PureDefense w/NAC – Enhances first-line immune defense and upper respiratory support
Immune Support for Kids Bundle – 15% off! 
Same benefits as the adult supplements but in an easy, great tasting chewable.
Vitamin C Gummy
Vitamin D Gummy
Zinc Gummy